As a Supervisor, you can register production when the team is performing an activity that produces a result such as picked boxes.
Choose how to assign production: individually or as a shared team result
As a Labour Manager, you can choose to register production for individual employees or for the team as a shared result. You can edit this option on crop level on the 'Master Data' page.
If it is important for you to monitor the performance of individual employees, you should register production per employee. If not, you can opt for production per team as a shared result, to reduce the number of registrations a supervisor has to enter.
Registering production for a team
In case you choose to assign shared production to a team, you will select one employee to register the production for. Though the result is assigned to the entire team instead of the individual.
You can double-check if you register for the team or for an individual by looking at the icon beside the crop name in the production pane on the right. When registering for the team, you will see an icon that represents two persons. When registering for an individual you will see an icon with one person.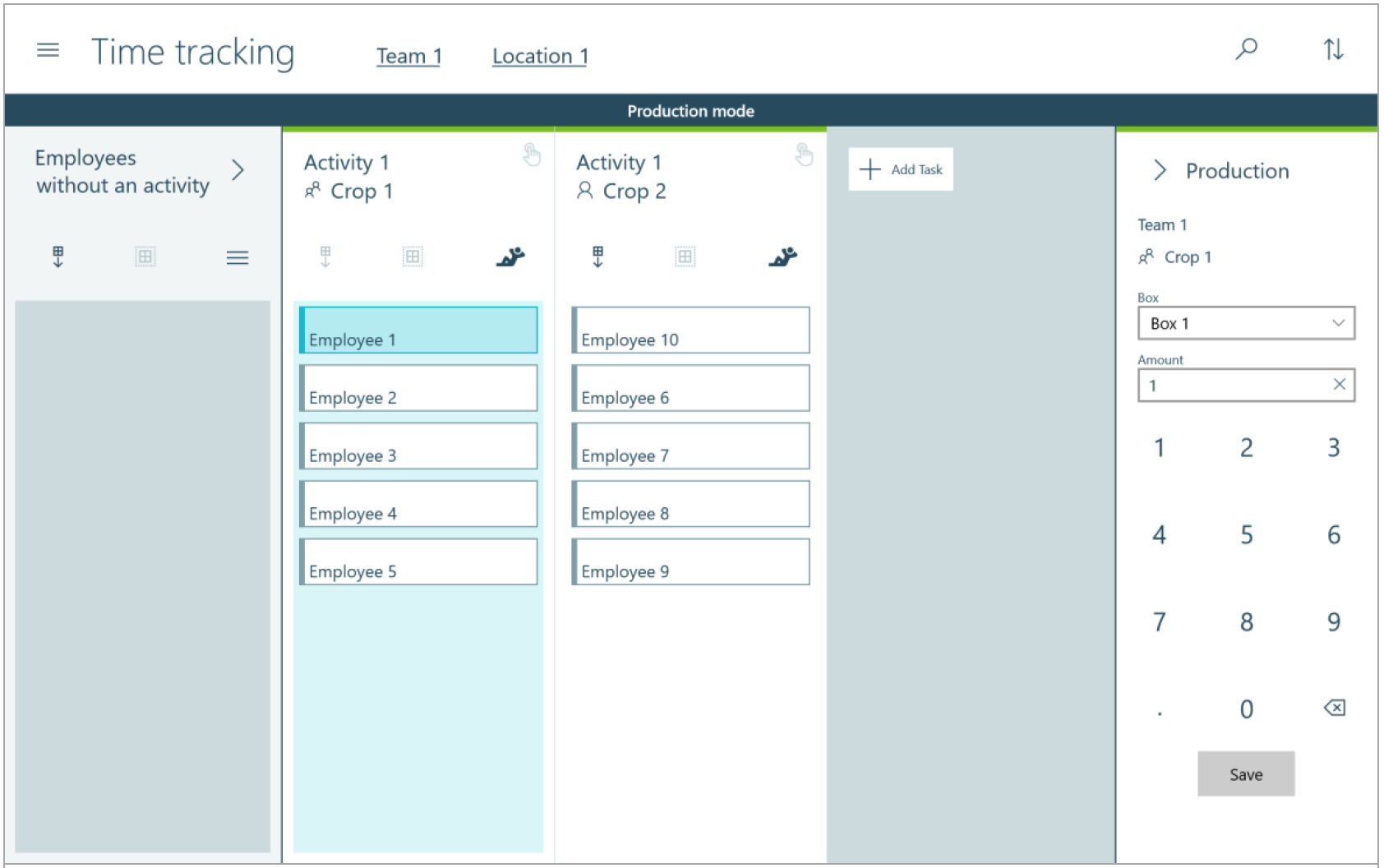 An example of a screen when tracking production for the team.