What's new in Priva Labour Insight and the Team registration app. (November 2016)
Master data
The external ID for the master data doesn't have to be unique anymore.
Labour Insight
Insight in a specific team's performance
On the Dashboard, after adding the teams to Labour Insight, there is a 'choose team' option now in the performance dashboard. With the team choice, you can select from which team you would like to see the employee performances.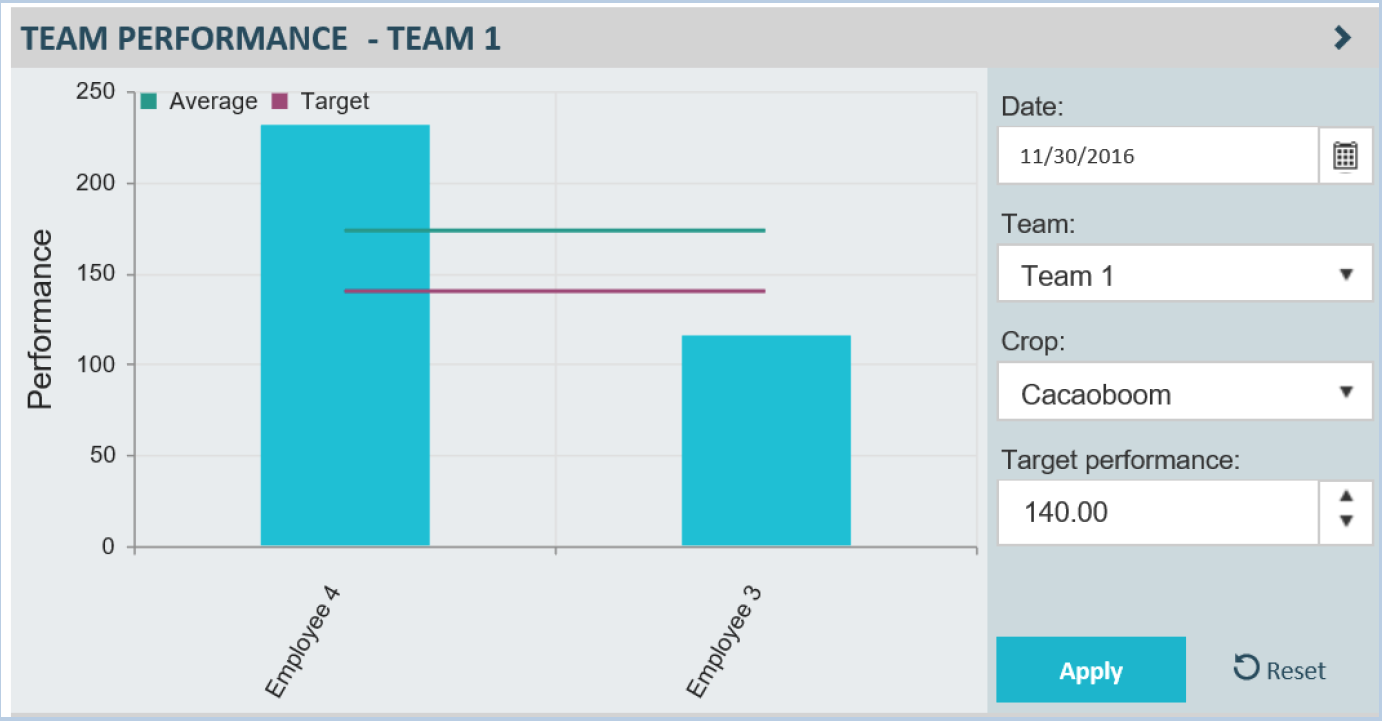 In reports, like in the dashboards, you can select a team now for the employee report. With the team choice, you can select from which team you want to run a report. It is also possible to select multiple teams. 
Create a Report for each team.
A new 'team report' template is added to the Labour Insight report module. With the team report, you are able to select the team and/or the activity you're interested in.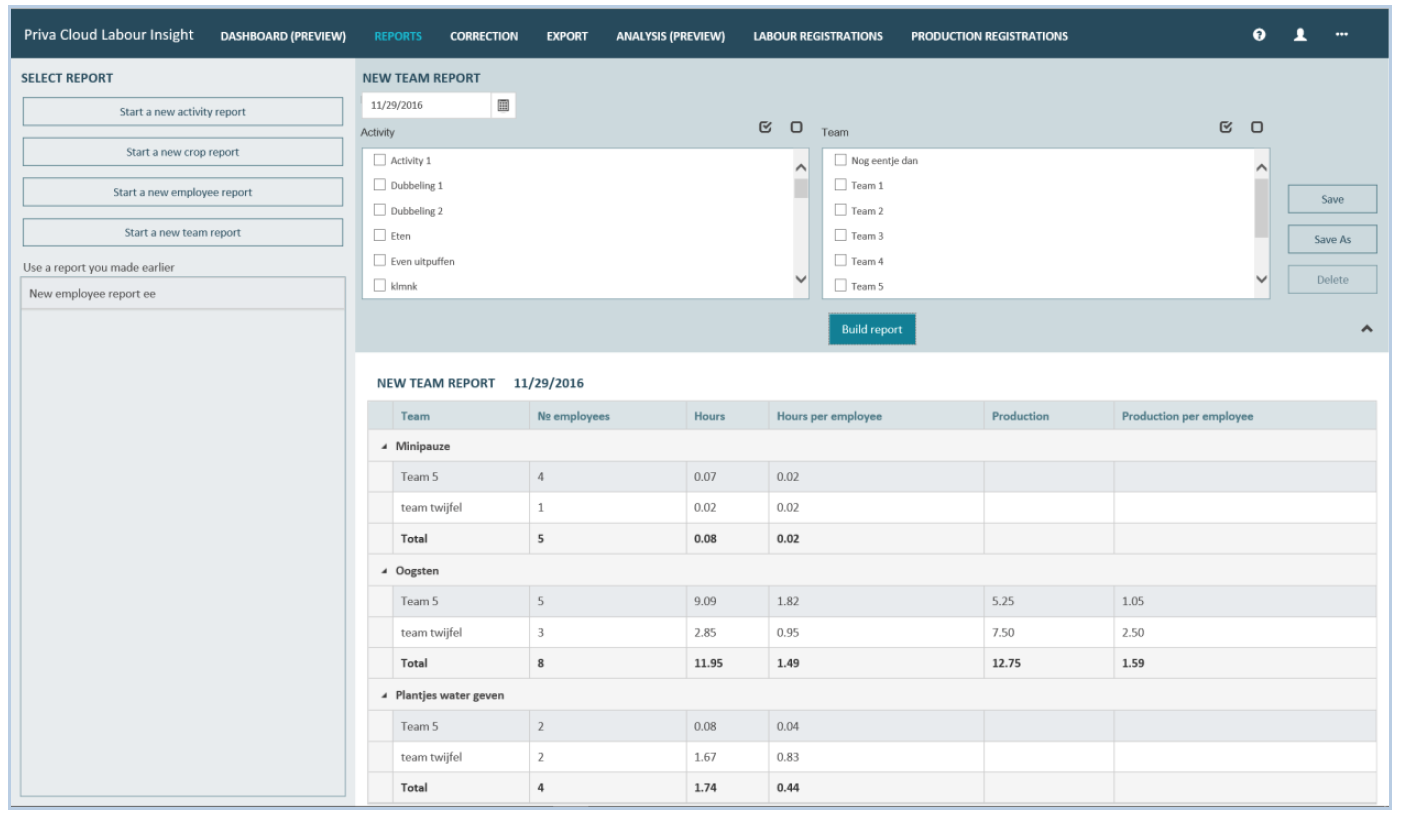 Easier selection in the lists of activities and teams. 
For the selection list it is now possible to select or de-select all items in the list at once. To do this you can use the checkboxes above the list. 
Export
Extra 'type' selection to export Labour Insight information as 'line per team'.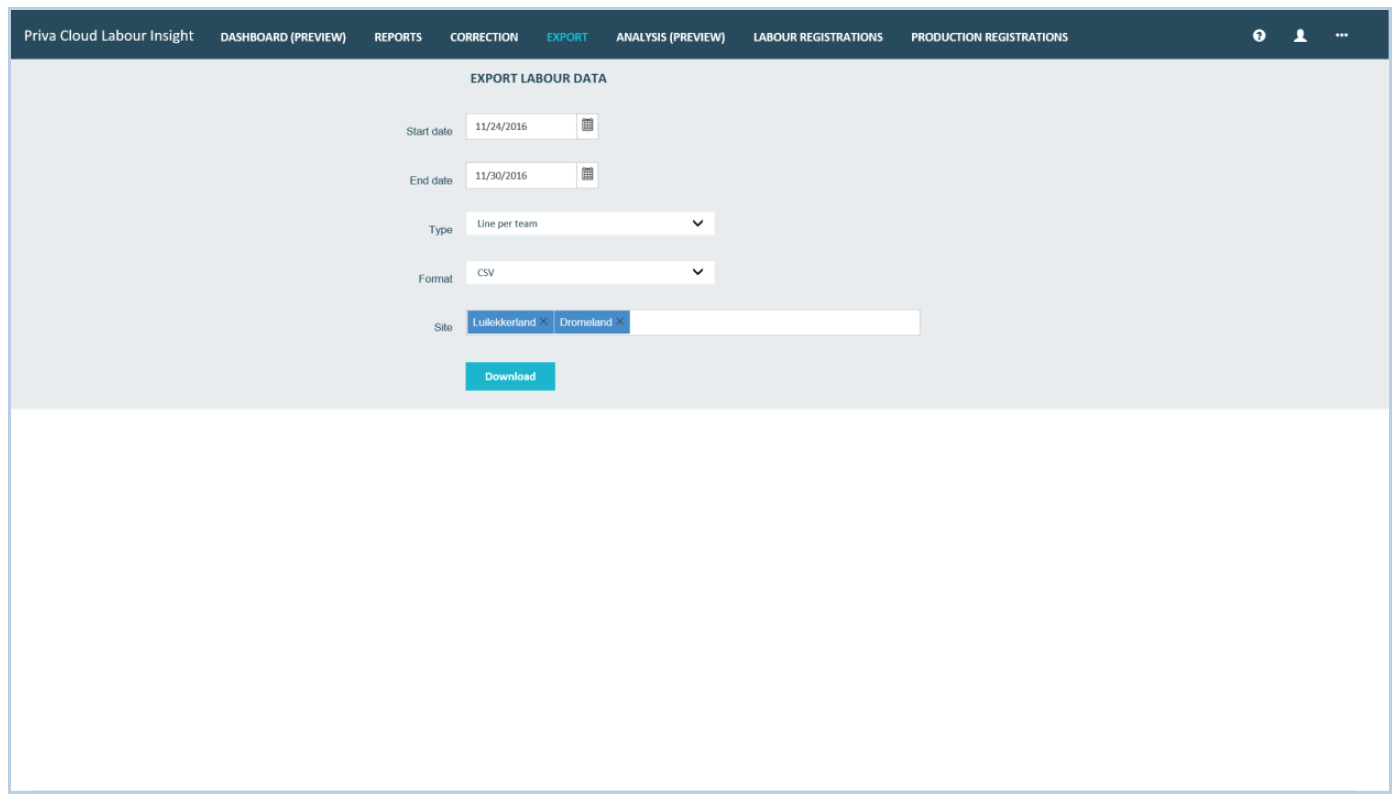 Correction
In the correction module, a team choice is added. With this team choice, it is possible to change production registrations which were registered on team level.
For the registration, which was done on employee level before, the team the employee is working in, is now displayed as well.