You will find an easy step by step guide for installing Compass here and in the PDF attachment below.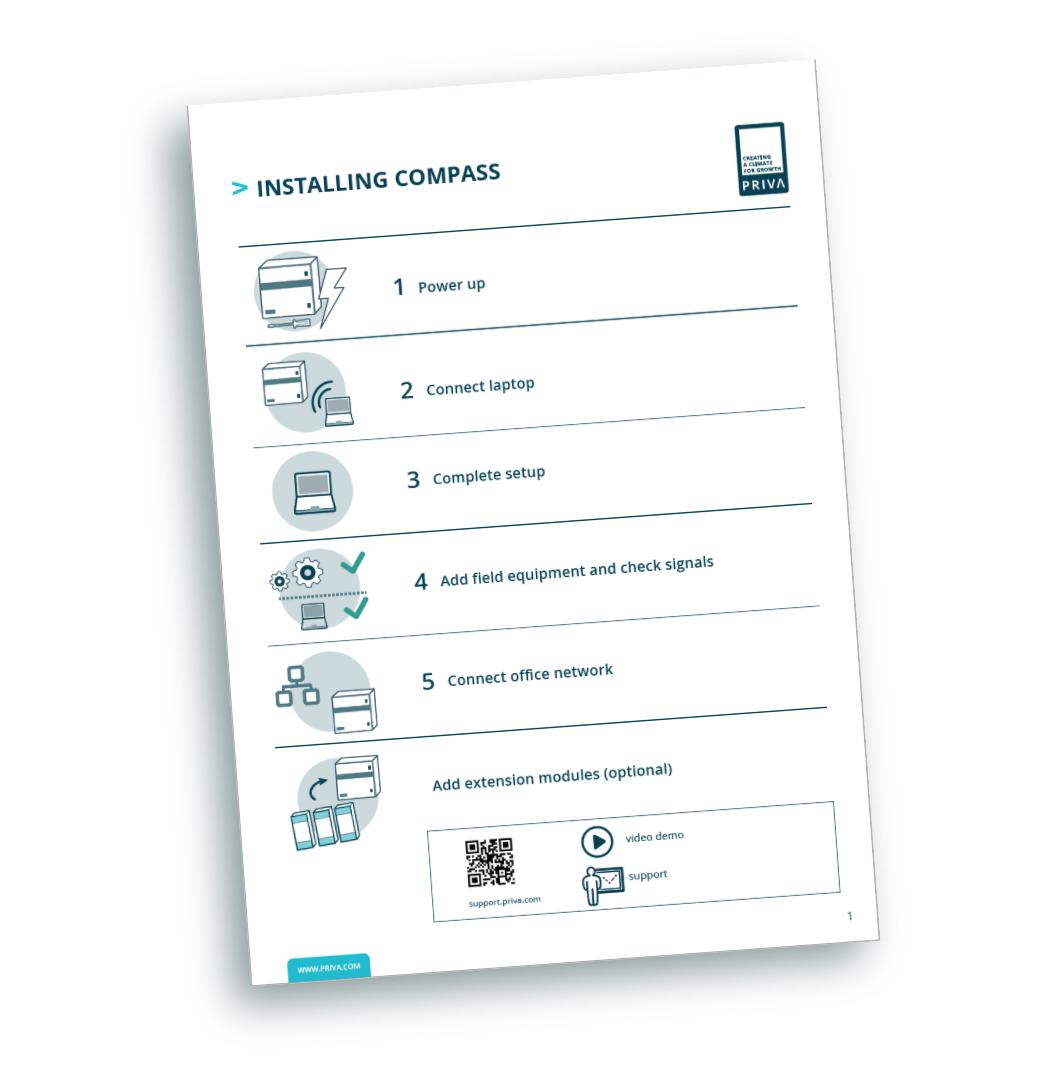 If you are looking for installation instructions for the Priva Compass complete with the various sensors that are commonly used with the Priva Compass, you can find it here and a Dutch version here.
You can also find it in the pdf files below.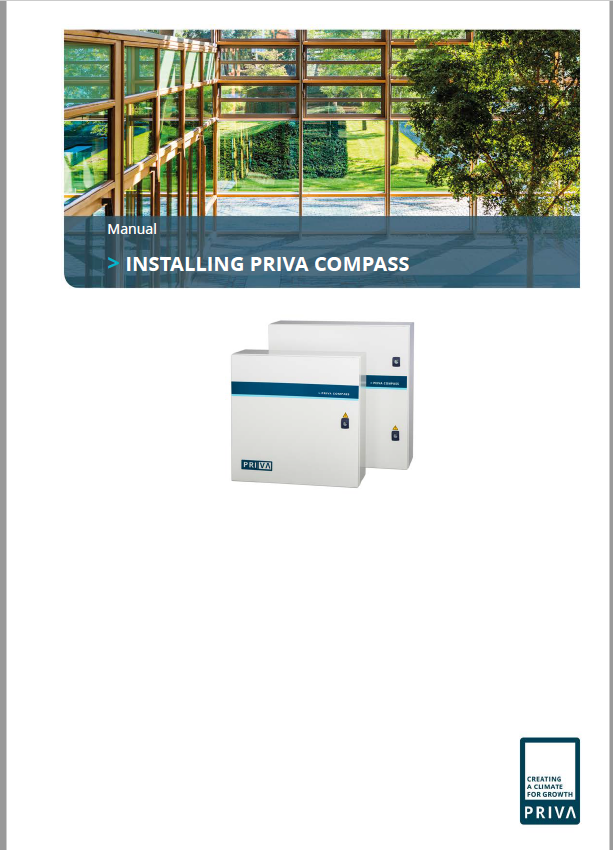 See also:
Compass installation manual (English).pdf
Compass Installation manual (Nederlands).pdf