The LEDs on a Compass controller indicate whether the controller is running properly. Normally the three lights on the controller and the two lights on the IO modules are on continuously, indicating that everything is operating well. If you see one of the lights is off or flashing, it indicates that there is a problem with the system.
If you see one of the green lights flashing, it means that the software on the module is not running. If you have just turned the controller on, this is normal. It takes a few minutes for the controller to start up. If the controller has been running for a while and one of the green lights is flashing, you may have a problem with the controller or module. Depending on the pattern of the flashing, it might mean different things. See the chart below for an indication of what the various patterns mean.
If you see that one of the blue lights is flashing, it may indicate that the system is confused about the IO modules that are connected. When the installer set up the controller, they would have confirmed the desired lineup on the page where they set up the inputs and outputs. If someone has added or removed an IO module, the blue light will flash on the affected module, the operator will show a "IOM Line-up error" alarm and the affected module will show an error giving more details about the problem on the IO configuration page.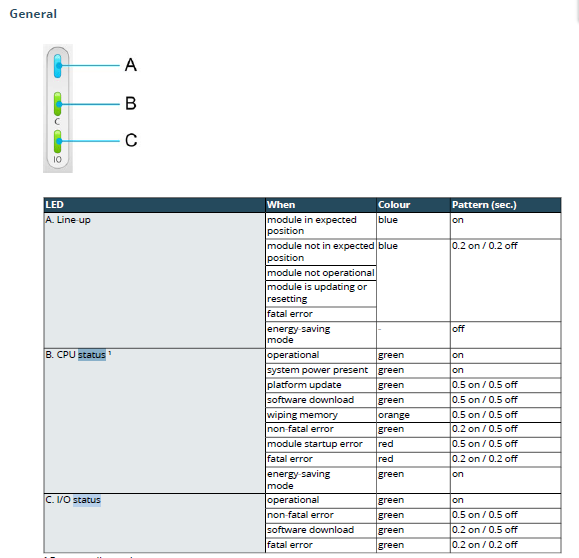 See also:
Compass installation manual (English).pdf