Step 1: Add sites

Go to "Configuration" in the top menu; you'll arrive at "Sites". Click on the button "Add site" — this will popup the "Add module".
Add your location by street & zipcode; this will automatically generate a longitute and latitude. If you have no zipcode, please add the longitute and latitude manually.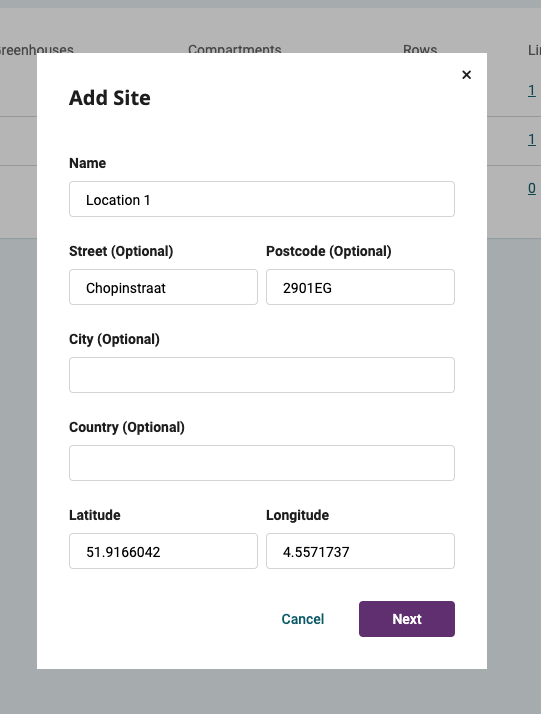 Step 2: Add greenhouses
Now continue. Here you can add your greenhouses.
Please note that a greenhouse is a part of your location, that is build in one go and where the circumstances are therefore the same.
For example, you have 5 greenhouses at your location, add 5 and give them a suffix like 'Greenhouse'. Then click save.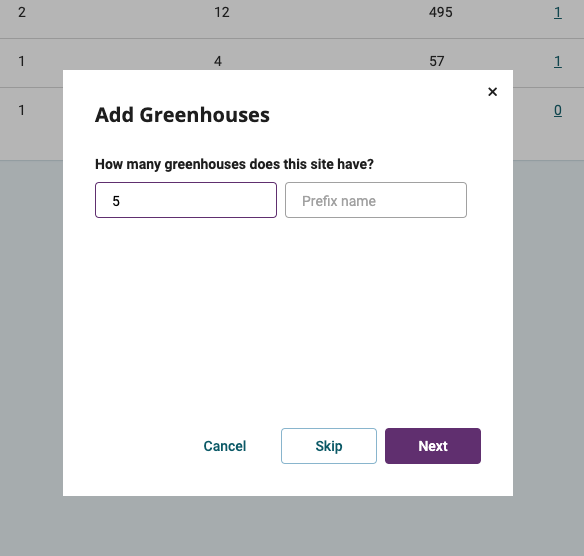 Step 3: Add compartments
Now add the number of compartments per greenhouse.
Note that you can always change, add or remove greenhouses and/or compartments later on.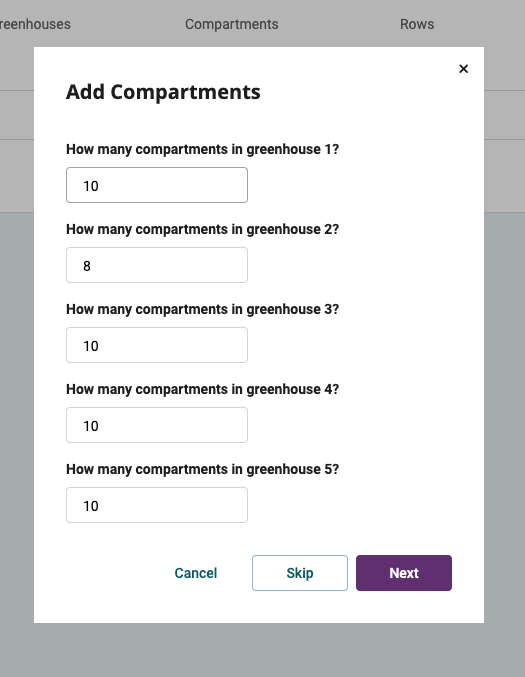 Step 4: Add gateway
Link your gateway to the right site.