Step 1: Go to the sensors

Go to your site in "Configuration" and click on the tab 'Sensors'.
Here, multi-select the first sensors (f.e. temperature, CO2 and humidity) and click on the dots "…" on the right of one of those sensors.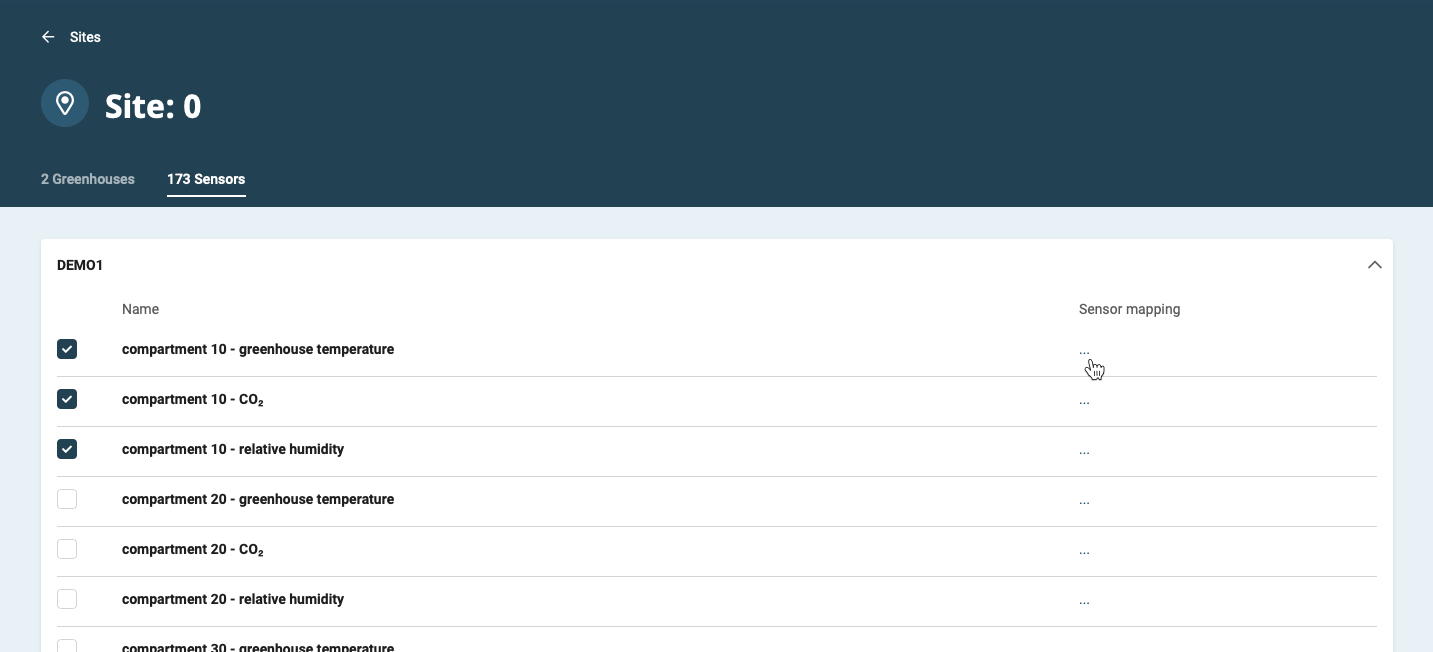 Step 2: Add to the right location
You can see you are linking the three sensors in the title. You can unfold the locations, like 'Greenhouse 1', to dive into the compartments. There you can link these sensors to the right compartment.
You can even add the sensors to specific rows in a specific compartment, if you've added rows.
Click save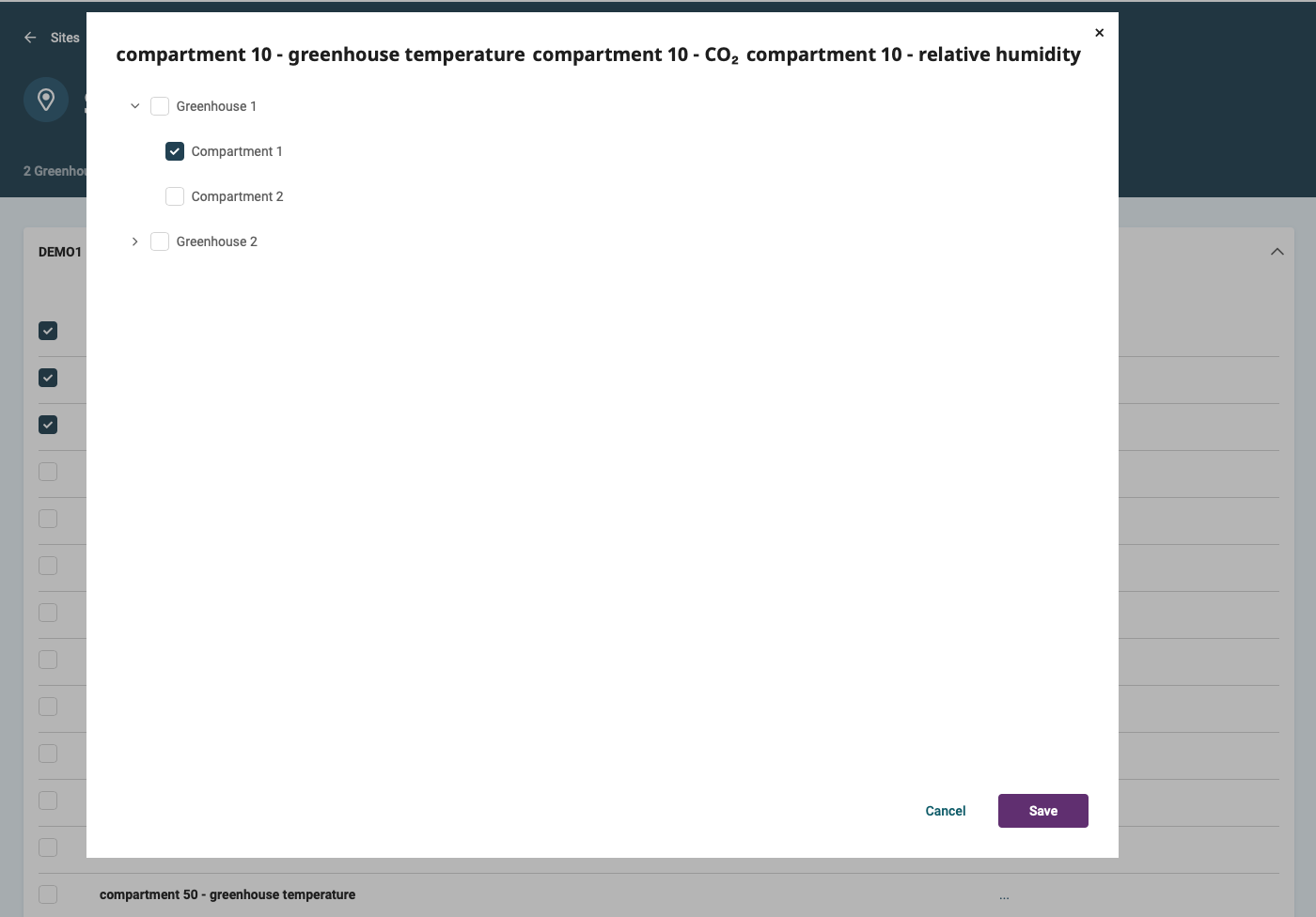 Step 3: Do the previous two steps for all sensors
Now you see that the first three sensors are linked, you can do the same for the rest of the sensors.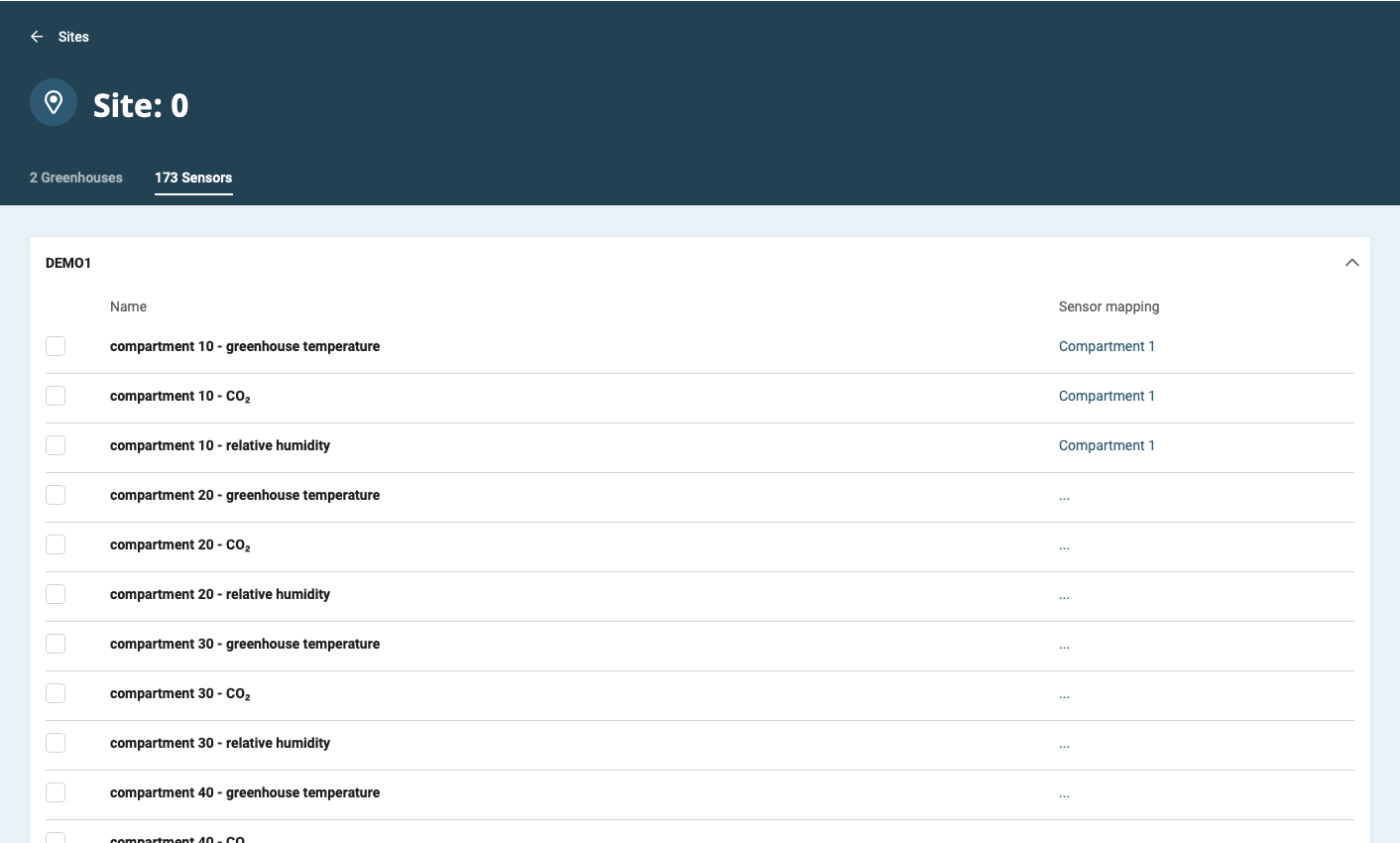 Step 4: Don't forget the weather sensors (on the bottom of the list)
Usually these sensors start with the 'w' of weather, so they are placed on the bottom of the list. So don't forget!