First, go to the "Crops" tab in the top menu. You'll arrive at the crop overview.
Click on the "Add crop" button. This will guide you through 4 successive steps to create your new crop. Start by adding the basic information like crop name, crop type, and start and end date.
You can also optionally specify the crop variety and the batch ID. Click next.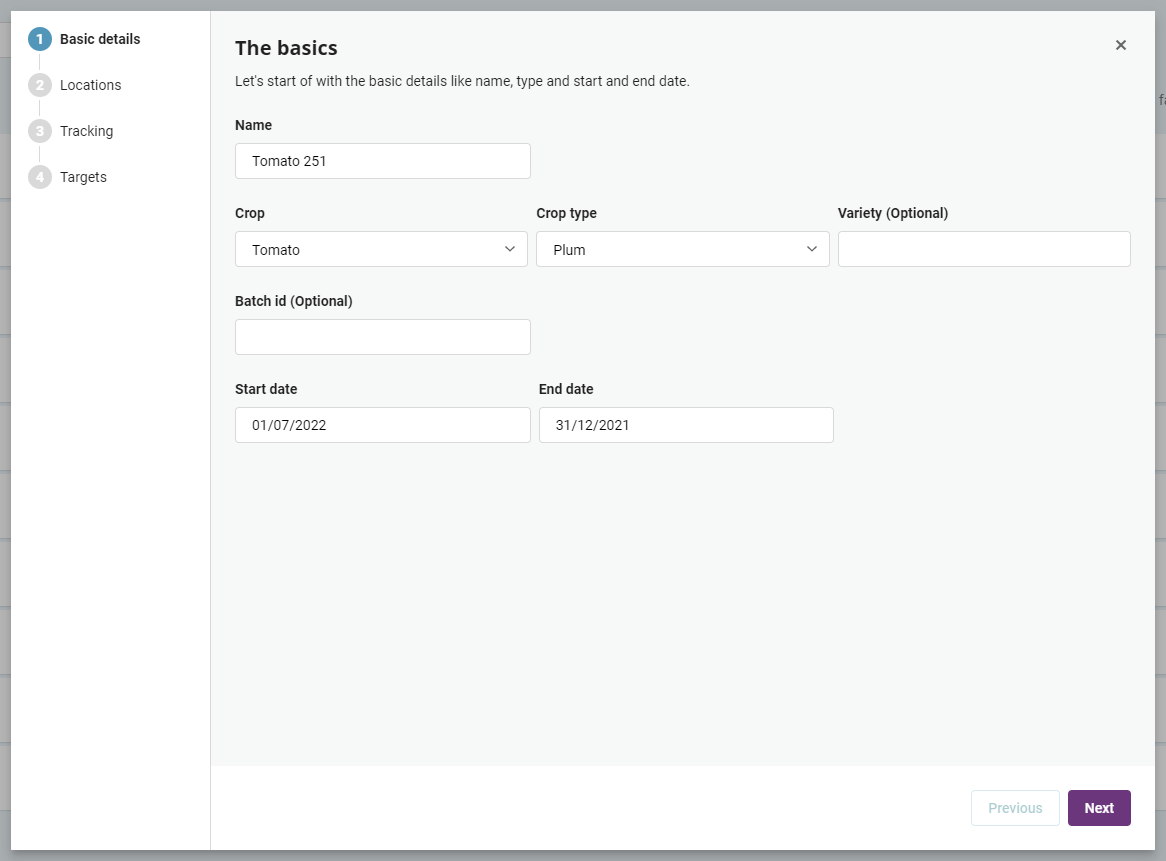 Then, identify the location where the crop is planted by selecting the site, greenhouse, and the specific compartments/rows where the crop is. Click next.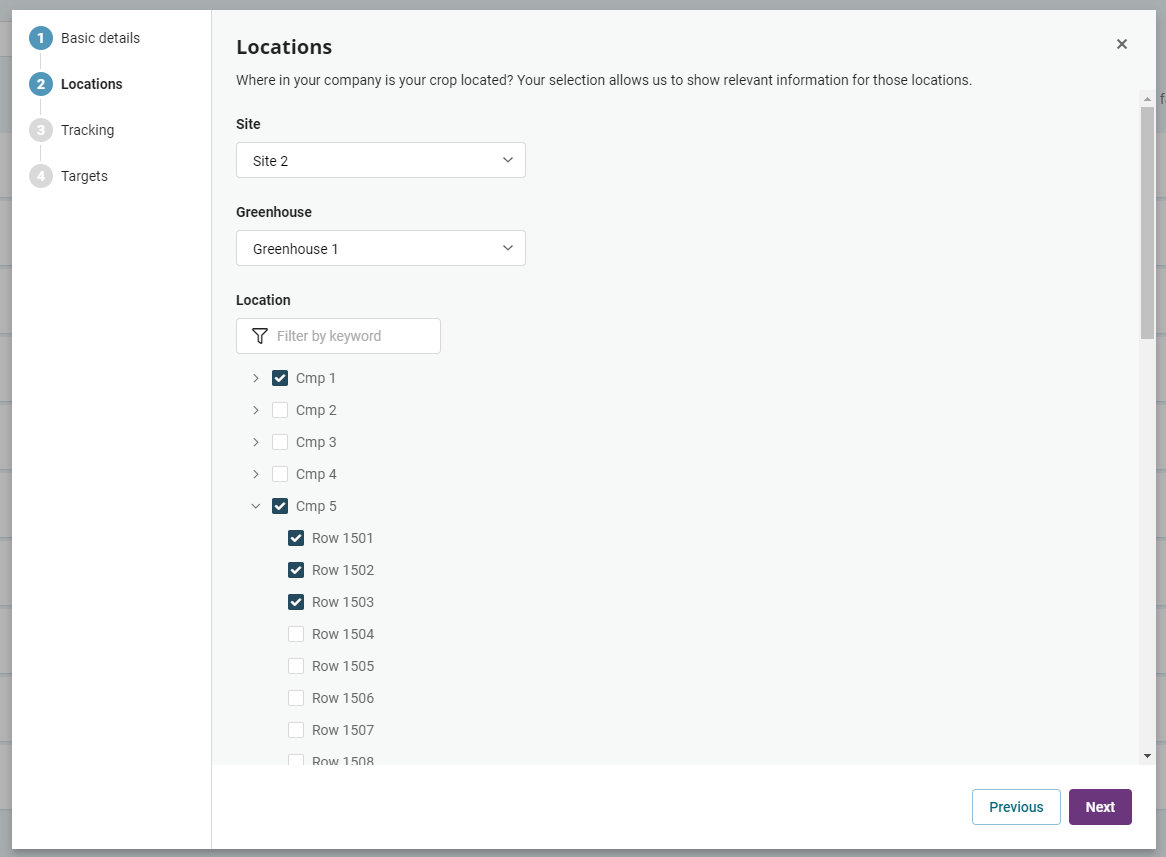 Now, select the relevant measurements that you would like to keep a track of, like plant length, flowering speed, fruit weight, etc.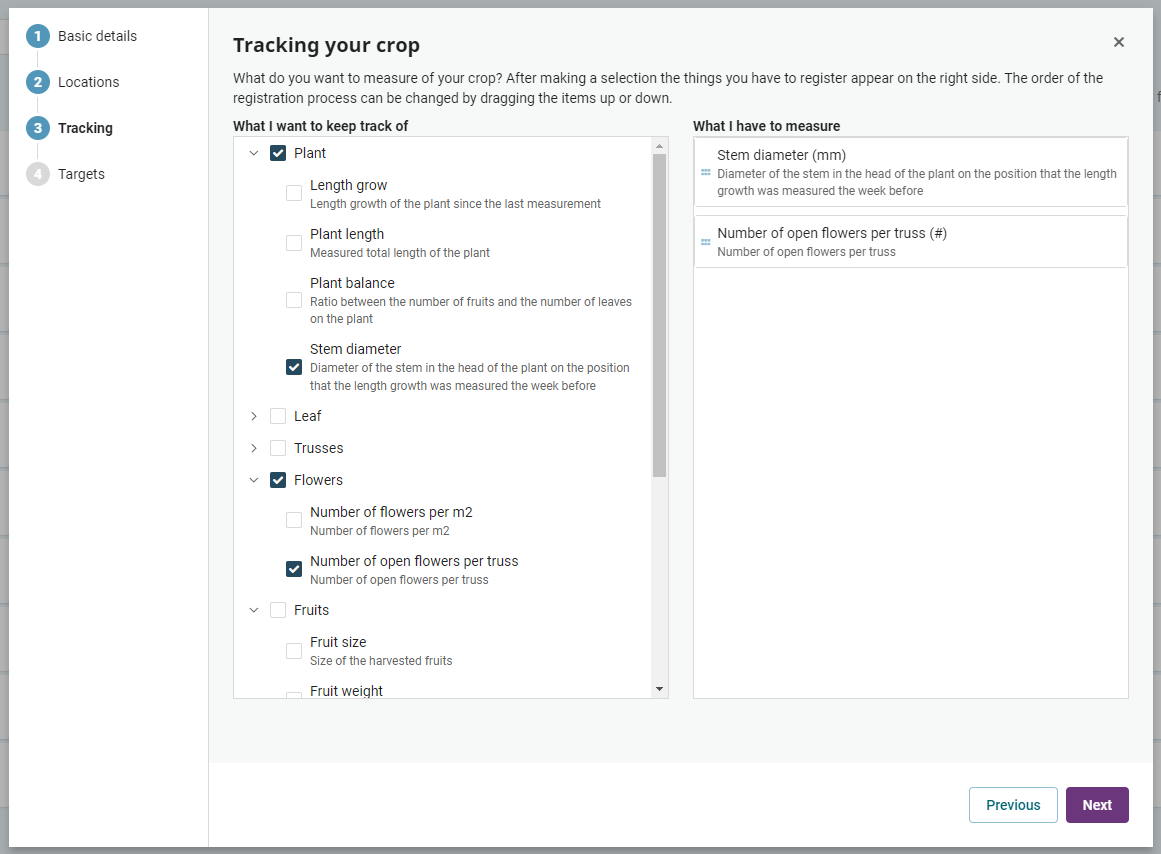 In the last step, select the KPIs that you wish to monitor and that you find relevant for this specific crop. For each KPI, you can later set targets in the crop plan.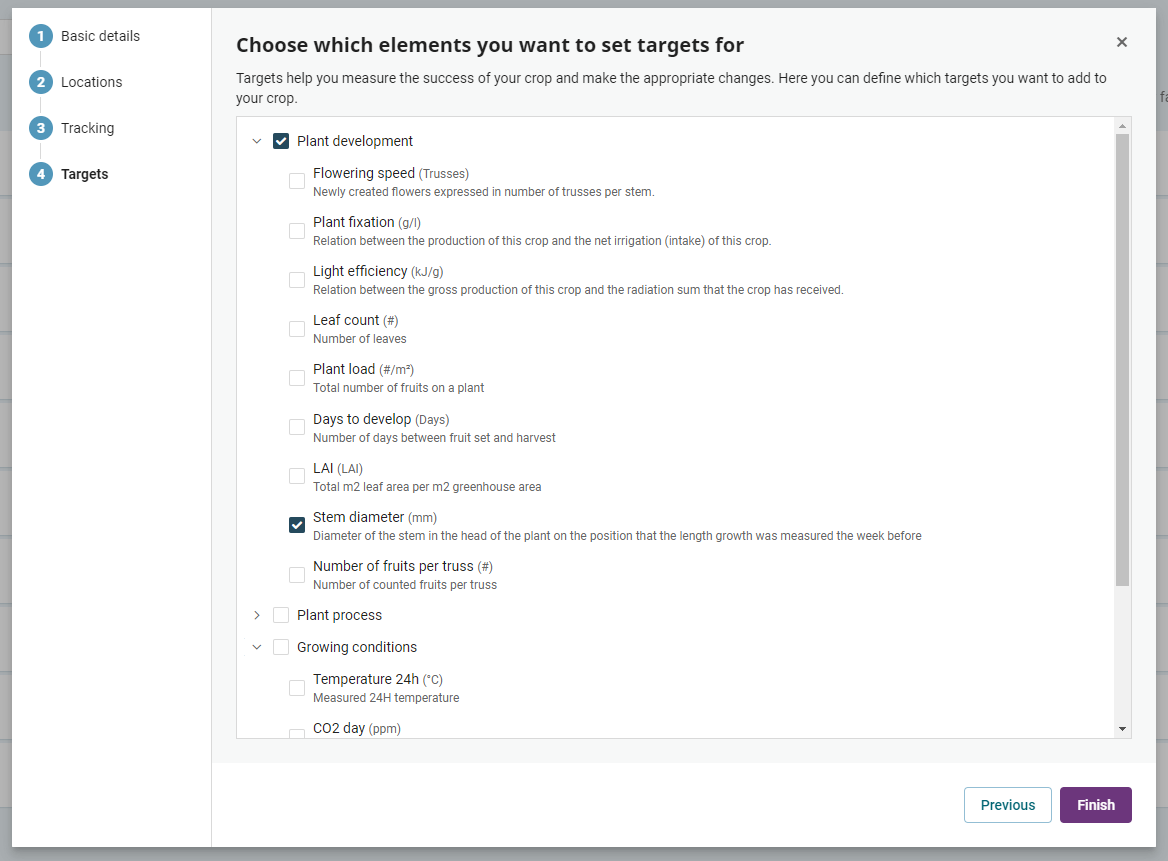 Now, your new crop will automatically show in the crop overview, unless the start date hasn't yet been reached. In that case, you will find your crop in the "inactive" tab of the crop overview.
Notes
In addition to creating a new crop, you can always also edit existing crops by adding the same kind of data. Simply go to the crop menu for a crop and select "Edit".
The 'varieties' field is not a selection list provided by Priva, since it is simply impossible with the hundreds of different varieties out there. So, this is a text field where the variety that is grown can be entered. Previously entered variety names are shown as a list of choices so that they can be easily chosen again.