Step 1: Go to crops


Go to "Crops" in the top menu; you'll arrive at the crop overview.
Click on the button "Add crop" — this will popup the 'Add crop module'.
Here, add the name, batch ID (optional), number of plants (optional), start and end date.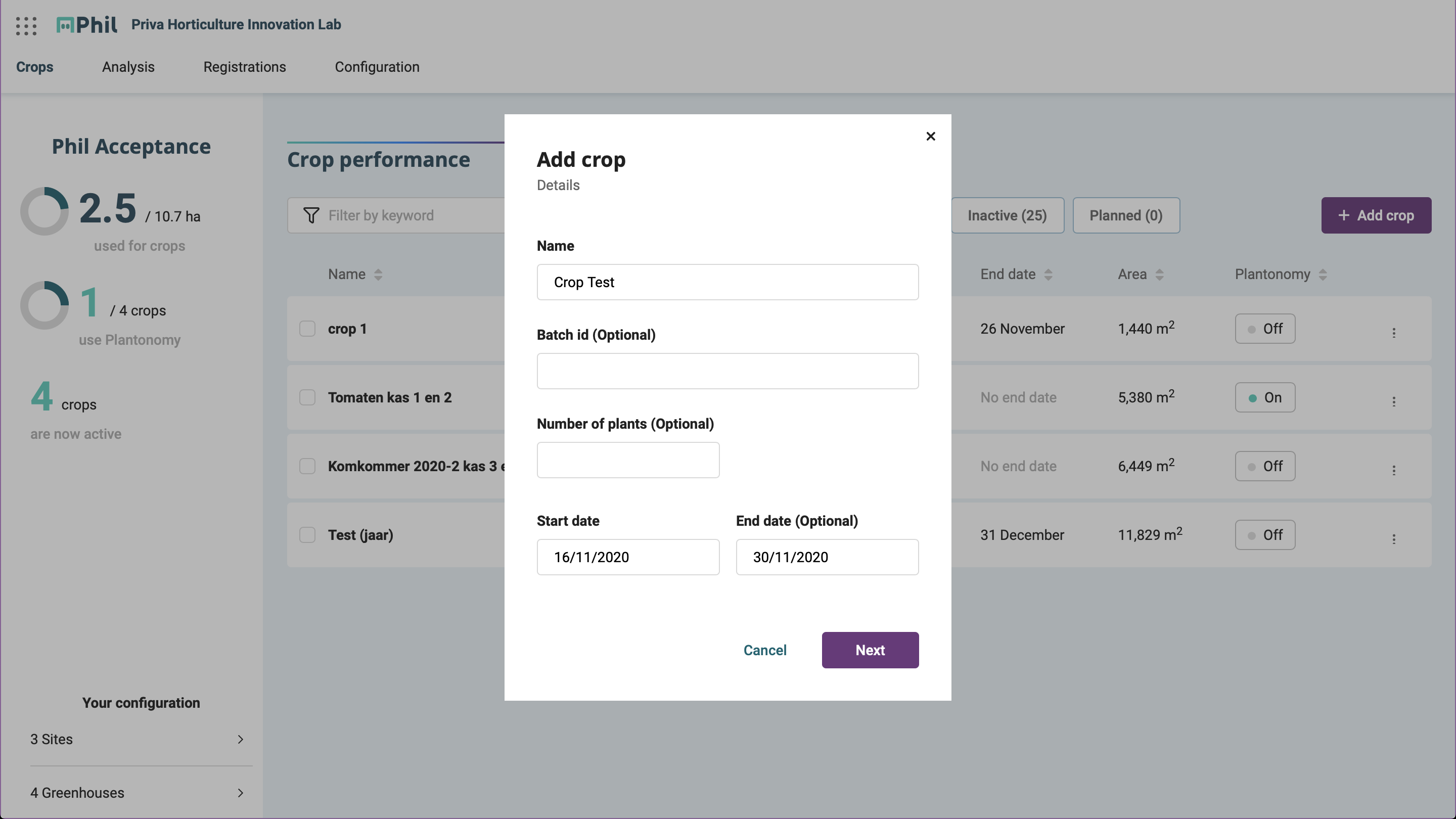 Then select the location where the crop is, by selecting the site, greenhouse, compartment and or rows.
Now where you click on "add crop", it will automatically show in the crop overview.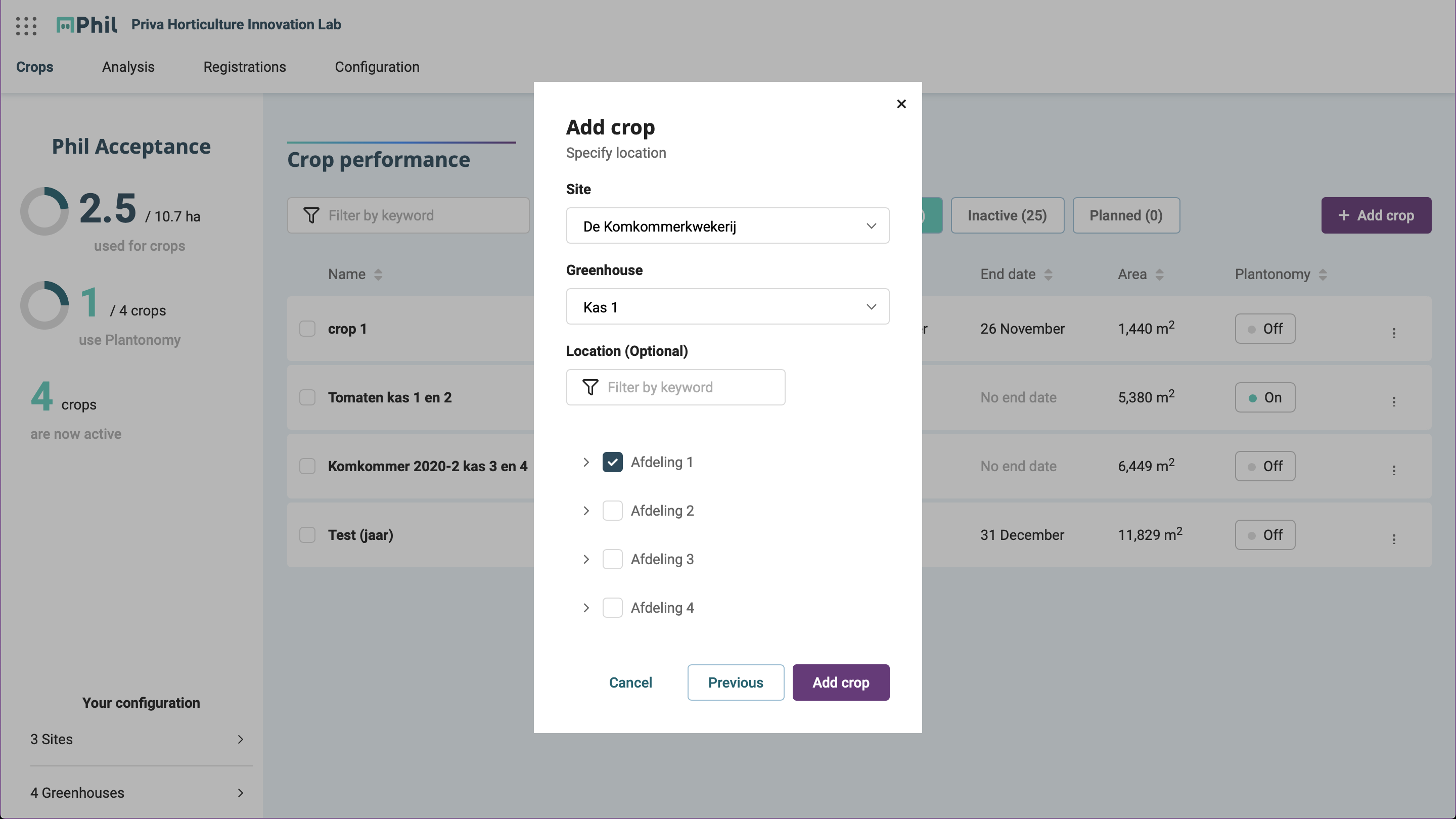 Is it not visible? Please check if the crop is 'active', meaning the start date is in the past & the end date is in the future. Also, please check if the filters are showing the right site.