Step 1: Go to the compartment level of the site


Go to "Configuration" in the top menu; you'll arrive at "Sites".
Go into your site, greenhouse and compartment that you want to add rows to.
Click on add "Rows" and you will get two choices, to add a single row and to add multiple rows.
Step 2: Add multiple rows
You can add multiple rows by adding a suffix name (for example 'Row'), adding the number of rows, from which number you want to start with, with which increment you want it to 'grow', and how many square meters each row is. For example, you want 25 rows starting at 1, that goes up with 1. You will get Row 1 till Row 25, which each 14m2.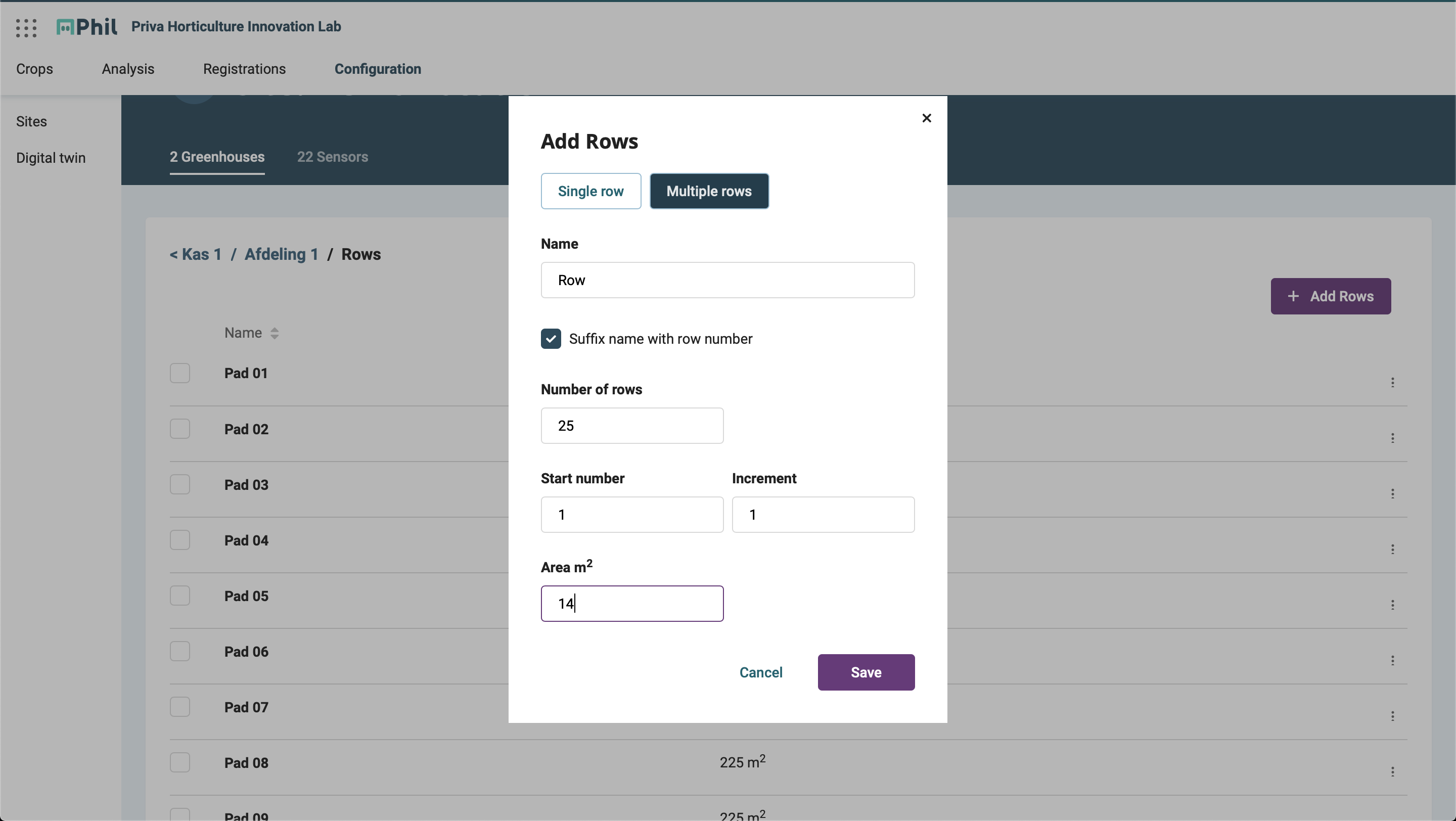 Step 3: But what if one row has a difference?
Go to this row, click on the right dots for more functions. Then, click on edit and edit the name or size. Be aware, you can only edit one row at a time.