To restart the Gateway:
Press the ON/OFF button on the Gateway for 2 seconds.
The Gateway shuts down and the ON/OFF button turns red.
Press the ON/OFF button again and the Gateway will start again.
After about 3 minutes, the gateway is fully up and running.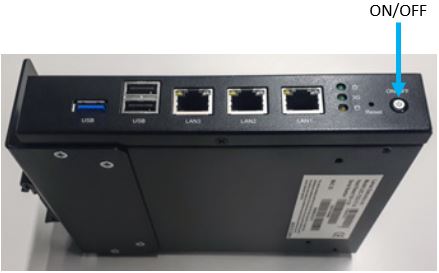 Some Compass systems have a different type of Gateway. The name of the type, SX100, is printed on the Gateway.