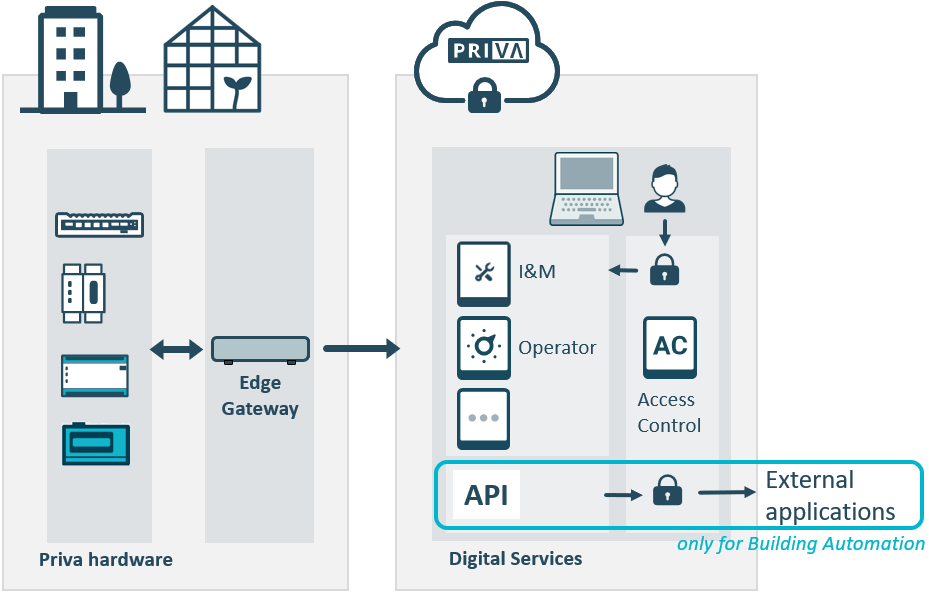 In Priva Access Control you manage users of the Priva Digital Services. From Access Control you can send someone an invitation to become a user, assign permissions and select which sites the user can access.
We call the person who has rights to use Access Control an administrator.
Priva strongly recommends having at least two administrators within your organization.