The Edge Gateway, Cloud Connector, and Gateway all serve the same purpose: it is a box with a router function that enables secure communication between the Priva hardware and the Priva Cloud for the use of Priva Digital Services.
The Edge Gateway is the successor to the Gateway (for Horticulture) and the Cloud Connector (for Building Automation).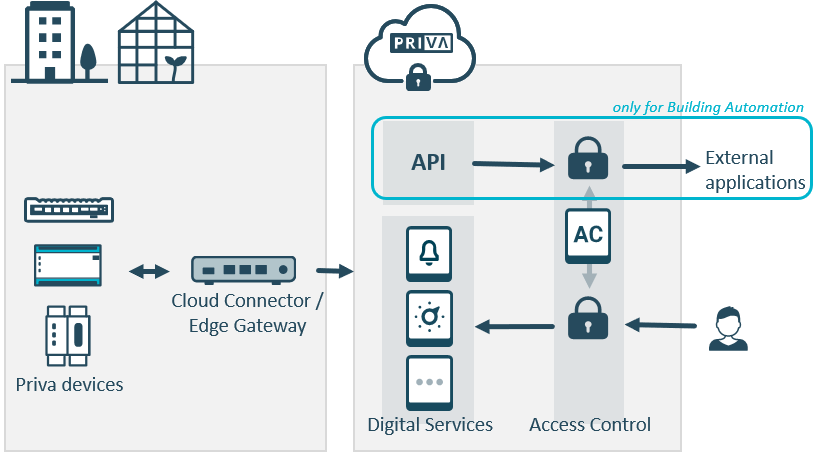 The gateway only allows outgoing connections. In this way, it protects against any access by unauthorized persons via the Internet. The gateway does not allow incoming connections. If the gateway sets up the connection to the outside, incoming traffic within that active session will be allowed. This makes it possible to adjust values from outside with an application/service (e.g. with Operator).
The data that travels between the gateway and the cloud is secured by encryption. This architecture uses a message-based system, so there is no full data link between the building and the outside world. Only very limited relevant data is exchanged.