The language shown within Operator is based on your browser language setting. If set to e.g. English, Operator is shown within the language English.
By default, every new site supports the English and Dutch language. It's now possible to add additional languages to your site via the site preferences. This can be accessed via the preferences link at the profile section.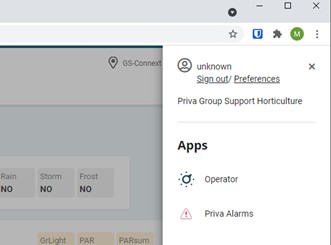 Within the preferences section a new menu called "Edit site preferences" has been added. This section gives an overview of the languages available to your site and gives the ability to select a total of 5 languages. Please note that a user needs the proper access rights within Access Control to view the site preferences.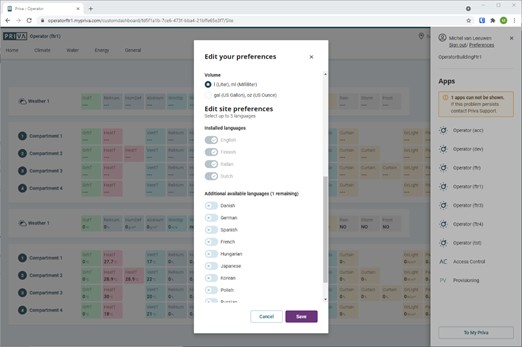 After the selection has been made and saved, Operator will generate the selected languages to make them available. This process can take a couple of minutes.
When available and the browser has been set to a specific language, Operator will be displayed within this language.