Definition
A degree day is defined as the number of degrees that the average outside temperature during the day is below a certain reference temperature (typically 18 °C). If the average temperature is higher than 18 °C, the number of degree days is 0.
Example: Is the average outside temperature during a day 15 °C? This day counts as 3 degree days.
What is the point of using degree days?
It is assumed that heating is required for outside temperatures below 18 °C. Using degree days helps to analyze the energy consumption of your building and it allows you to make a better comparison of the energy consumptions of different years.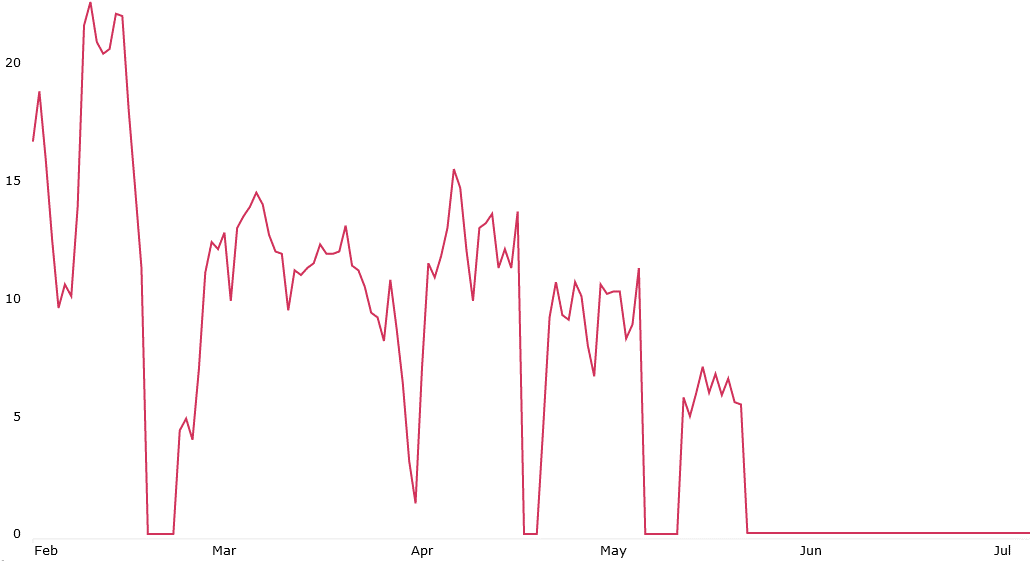 Example graph showing degree days for February - July