When you want to get an idea of how your crop is performing, simply click on the crop name from the crop list. This will take you to the KPI overview, which gives you a summary of all your KPI's in the form of colourful graphs.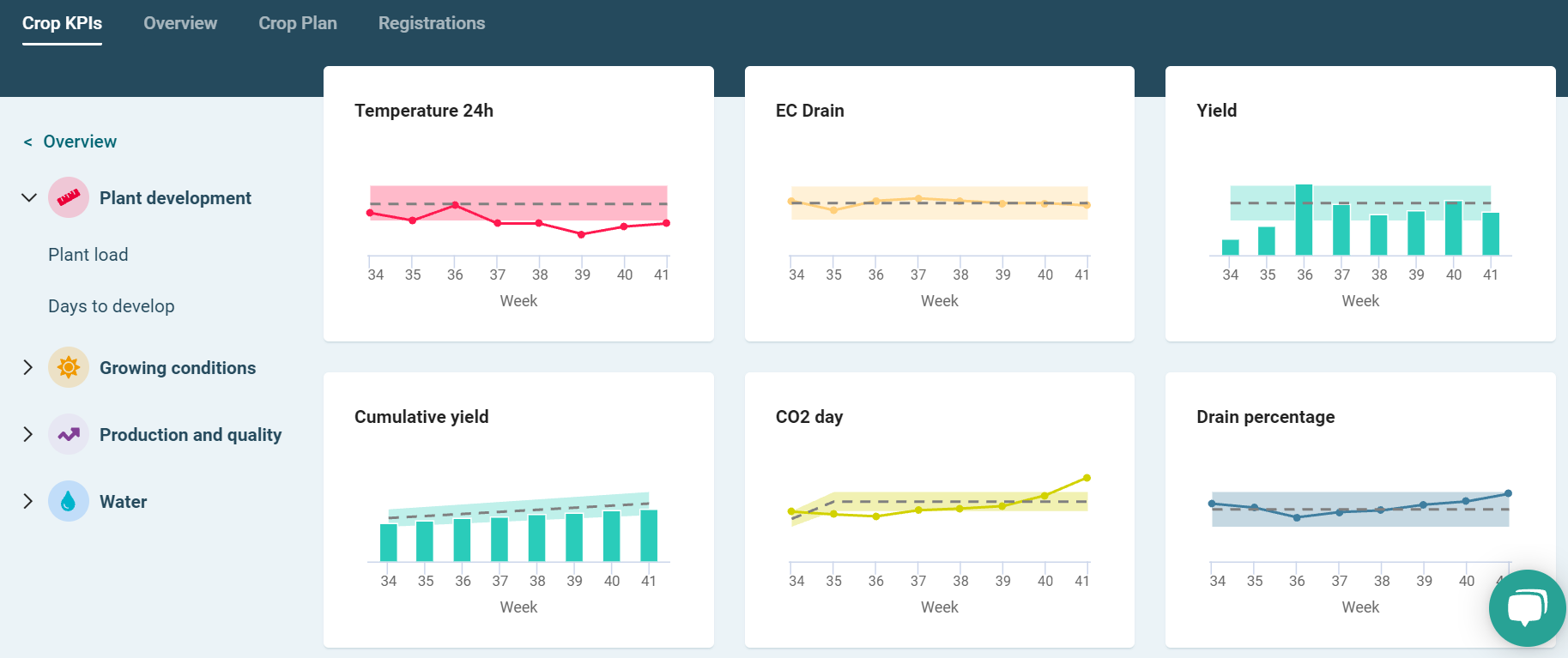 Here, you can monitor your crop performance but also immediately spot any signs of concern and notice when any value is outside your margin of expectations. Simply click on any graph, or select the name of the KPI form the list on the left side of the screen, to see a more detailed graph with all the values.


The dotted line you see represents the target value that you have set for a phase of growth in the crop plan, the thicker, coloured line represents the actual attained values, and the faded in colour block around both lines represents the bandwidth that you have specified as an allowed deviation from the target. Once the KPI value drops outside of the bandwidth, you can immediately spot this by looking at the graph. This enables you to easily analyse your KPIs and keep a track of things at all times.