If you go to the "Overview" tab in the main selection menu, you will have all the data you need to analyze your crop performance and make data-driven decisions.
The first graph displays all the things that you would like to compare against each other. Simply select the things you want to analyse, like yield levels and 24HR temperatures, an the graph will allow you to see how your yield levels are functioning in response to temperatures.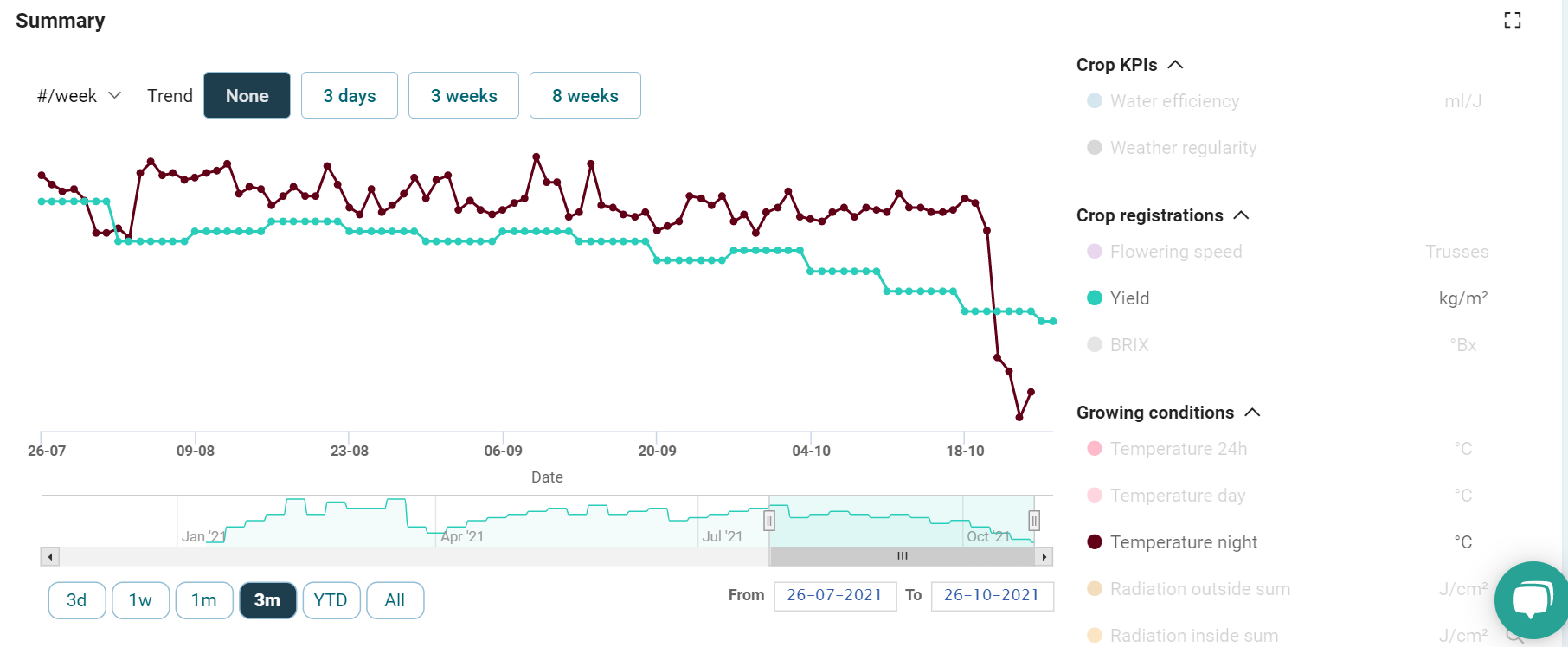 You can compare multiple things against each other among your crop KPIs, crop registrations, and growing conditions, and you can select the time frame that is interesting for you to see (like days, weeks, or months etc.) below the graph. The data slider below the graph also helps you to control the time fame which you would like to focus on. By moving the slider, you can either include more weeks in the graph or focus on a shorter period of time!
Additionally, you can observe trends over a set period of time like 3 days, 3 weeks, or 8 weeks by selecting the time-frame from the "Trend" tabs right above the graph.
In the overview section, you can also see graphs of all your climate conditions, yield levels, irrigation, and crop development data.