First, select the relevant crop you'll be working with. You will then see a few menu choices below the crop name. Click on the "Crop Plan" tab and you will arrive at a customizable plan where you can set your targets for different growing phases.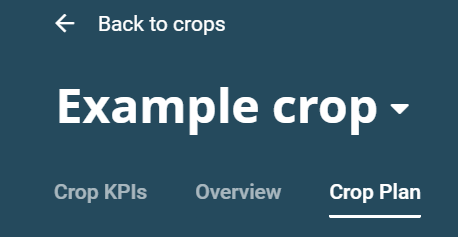 If you have already selected your KPIs when creating this crop, you will see them listed in a table, as shown in the image below. Otherwise, you still have the option to select them here by simply clicking on the "Select KPIs" button on the right side of the screen.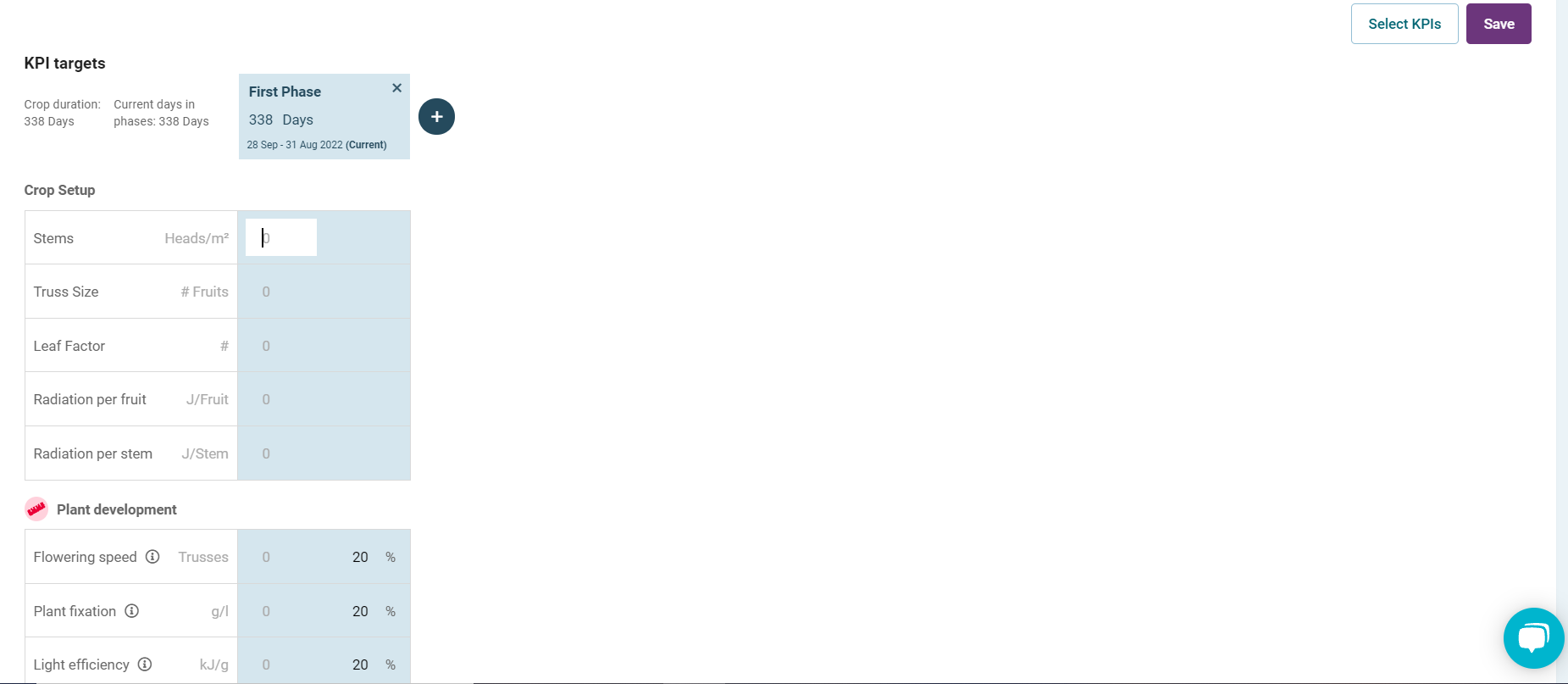 Automatically, the crop duration will be derived from the start and end date of your crop, and it will be displayed as one (total) growing phase (titled "First Phase"). The idea, however, is that you will be able to divide your growing season into different phases of growth and set targets for each one. Simply click on the "+" button to add a new phase.
You can edit the name and duration of each phase as you wish by simply clicking in the box and typing.

Next, simply fill in the table with your targets for each KPI at every phase, and set a bandwidth percentage that makes sense for you as a margin of error. Always remember to click "Save" before leaving this page to make sure your changes are maintained!