When adding a new crop, you have the possibility (after setting up the basic details and the location), to specify the information that you would like to track for your crop in step 3 - "Tracking". Select from the list on the left side what things you would like to keep track of, and the registrations you would need to measure will then be specified on the right side. This list is crop specific, enabling you to select measurements depending on crop type specified earlier.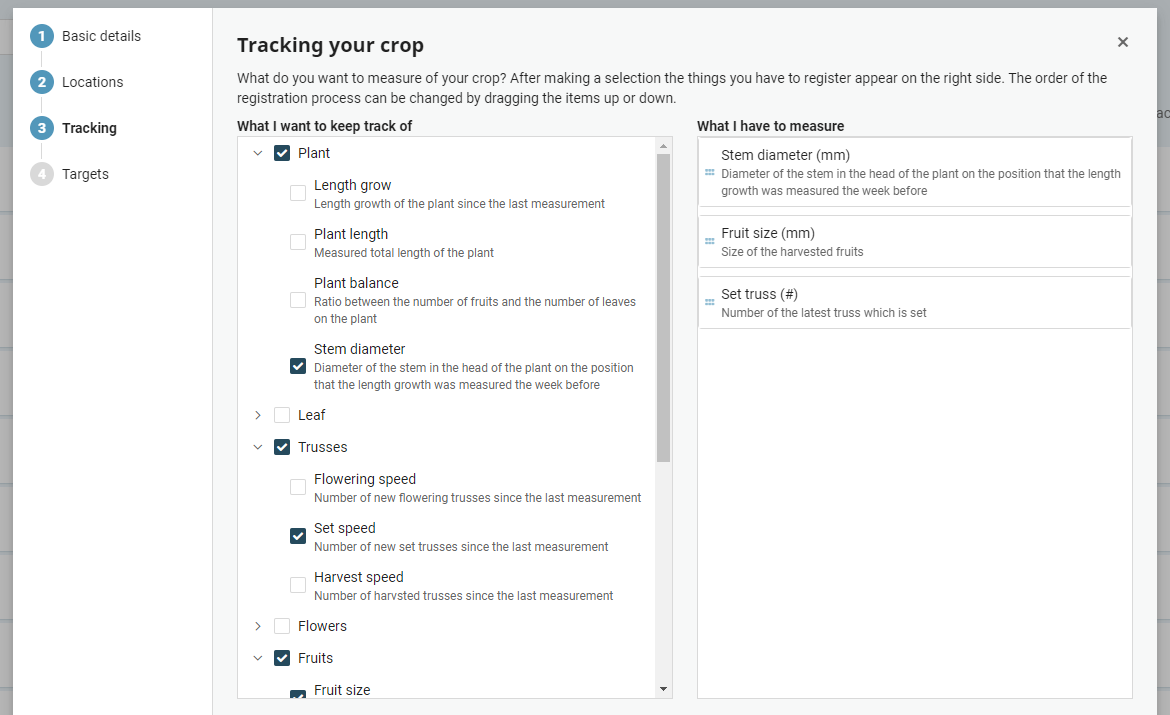 Once you have created your new crop, you can see all of the selected options in the "registrations" tab below the crop name.
The registrations page is your go-to place to add your measurements for every week.
If you want to make some changes to the things you are measuring (like possibly adding or removing something to track), this is where you can do this as well. Simply press on the three dots menu option on the right side of the screen and select "Select registrations". You will get the same type of selection menu that you get when adding a new crop, and you can edit your selections easily by selecting new ones or unselecting ones you don't need anymore.