Importing crop data that you have stored in excel sheets is an easy process that can help you integrate your past measurements with the dashboard in a few easy steps. Go to the "Import/Export Registrations" tab that you see in the main menu.

Press the "Download Excel template" at the bottom of the page. A window will open where you can select which crop you would like to get an empty template for. It is also possible to download 1 template for multiple crops together, and then each crop will be found in a separate sheet of the excel sheet.

Press download after making your selection, and an excel sheet with a compatible template will be saved in the downloads folder on your PC. It contains pre-set columns of all the registrations that you have selected for each specific crop. Open the template and press save to be able to edit the template.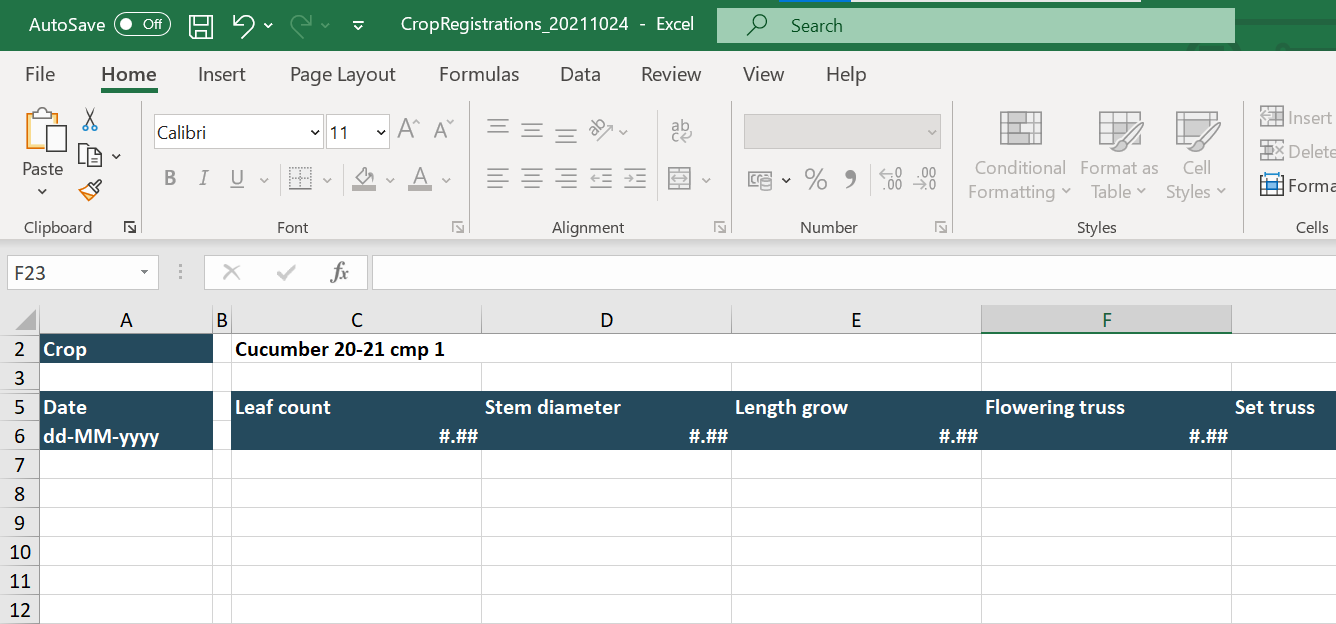 Now, you can copy and paste values into this template from your excel sheets that contain crop registrations. Once the data is all filled in, simply go to the "Import/Export registrations" tab again, and press on the "choose" file, or drag and drop it into the window.
Press on the "upload and validate" button, and the system will tell you if the data from the template was successfully integrated, or if there were any errors that need to be edited when you filled in the template. After successfully uploading the excel sheet, you will be able to view all the measurements automatically in the "registrations" page.