KPIs can be combined into KPI sets. Create KPI sets to:
Monitor the (weighted) average performance of installation equipment parts, or the average comfort in your rooms or zones
Nicely organize your reports
Example:
Below is a KPI set shown as it would appear in the report. Click on the tile to see which KPIs the set contains. The average KPI grade of the KPIs in this set is 9.1, the lowest 8, and the highest 10.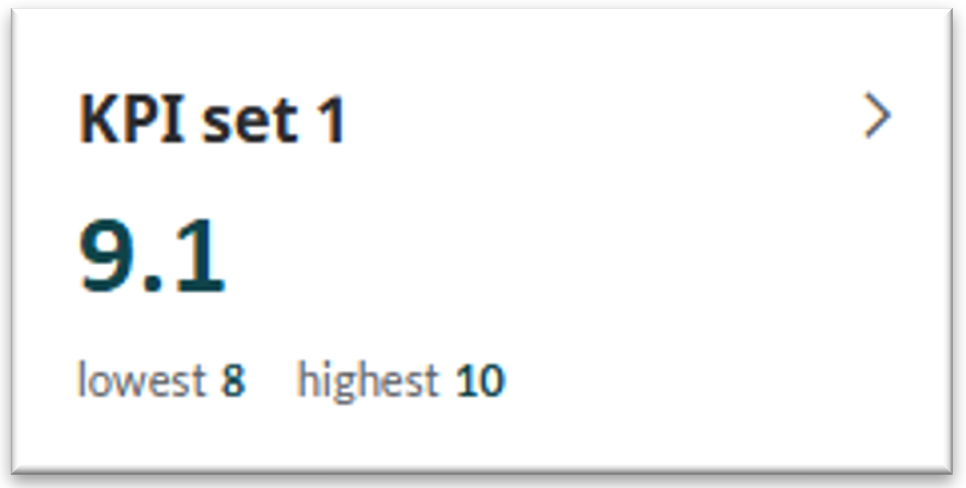 It is possible to set how heavily each KPI should weigh in the calculation of the KPI set. See in the following example how the KPI set is calculated. Note that the report does not show which weights have been set. These weights are only visible when editing the report.