The API Services provide convenient access to data collected via the secure Priva cloud, enabling growers to make better data-driven decisions.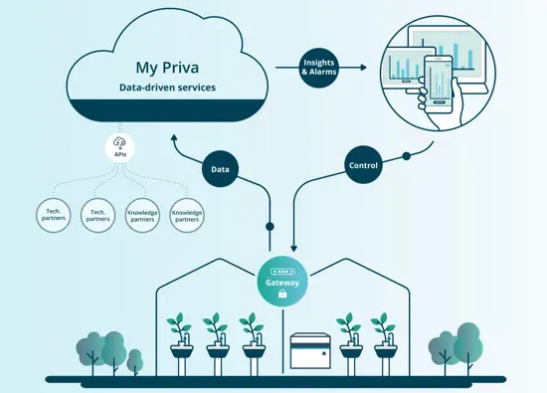 For more information about Priva Connected and API Services subscriptions, please contact our Digital Sales & Onboarding:
Email: connected@priva.com
Telephone: +31 17 452 2645
Website: Priva Connected
Available during office hours: 8:00-17:00 (CET), Monday - Friday.
For more general information regarding our greenhouse and horticulture software solutions please visit https://www.priva.com/solutions/horticulture.