Rename dashboard
You can change the name of the dashboard. Type the new name and save.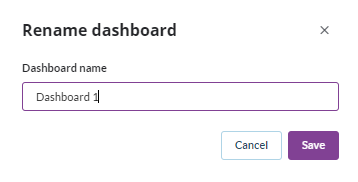 Duplicate dashboard
A dashboard can be duplicated, which is is useful if you have a dashboard that you want to use as a basis for a next dashboard.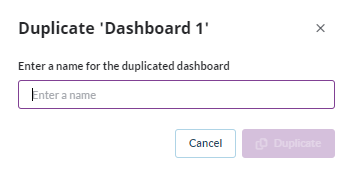 Change dashboard order
If you add dashboards, the order of the dashboards is chronological.
For using the dashboards, a different order may be more convenient to use. When choosing " Chnage dashboard order" a popup appears. Just drag and drop to change the order, then save.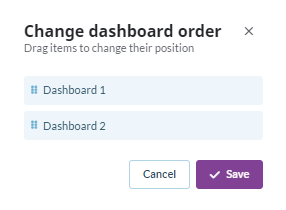 Add dashboard
You can make a new dashboard by adding a dashboard. Give it a name and choose a template.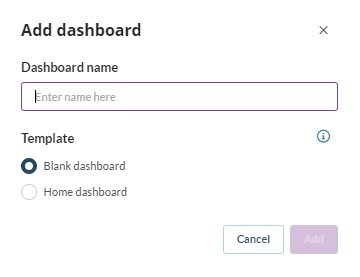 Delete dashboard
You can delete a dashboard and confirm the deletion.