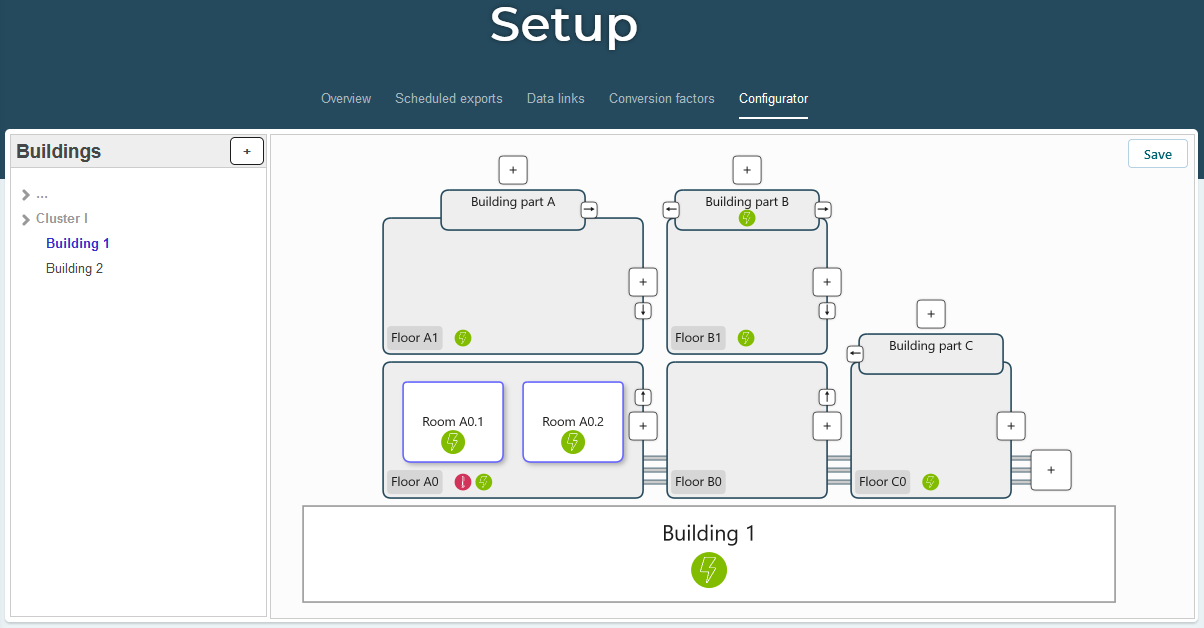 In the Configurator you create schematic representations of your buildings and you define for each building part which data you want to be displayed in the Monitor.
The schematic representations consist of five levels: Clusters > Buildings > Building parts > Floors > Rooms. For each level you have the option to link data points by adding a connection. A connection means that the chosen data will be shown in charts and tables in the Monitor.

Total / sum of data


= this is the total consumption at this level
Example: If the energy meter on floor A0 is the total meter for this floor, check Total.

= there is no total meter at this level, let Energy Insight sum data from meters of underlying levels
Example: If you do not have a total meter on floor A0, but you do want to show the total consumption of floor A0 in the monitor, then you want the data of the individual energy meters in room A0.1 and A0.2 to be added together. To achieve this: add a connection for floor A0, do not select data points, uncheck Total.